Frequently Asked questions
Find all the answers to your questions about event photography in Barcelona
With the right photos, your communication will be memorable. Collateral pieces such as marketing, social media, press and printing will greatly benefit from having these photos. You can be sure to get some great attention and stand out to your potential clients. I provide you with copyrights to use your photos anywhere you wish.
Barcelona's photography rates vary greatly. Price factors include equipment and experience of the photographer, as well as size. For example, big events such as weddings tend to be most costly and typically small events are cheaper. As a general reference, full day events can cost from 1000 to 1500euros, depending on the type of event and equipment required. On the other hand, smaller events (under 2-4hours) can have fees of 350 to 700euros.
I guess it depends. With over 15 years of experience, I try to rate fairly. There are, of course, cheaper options in Barcelona, such as young photographers looking to expand their portfolios. However, low budget photographers have not allowed for their skills' development, nor will they have the full suite of resources to deliver their services to a standard. In Barcelona, a low budget photographer may not even have the possibility to legally invoice a company. Therefore, trade show expos, gala dinner events and conferences need a photographer with enough experience in those niches.
With my current prices, I take pride to be able to pay all legal taxes, being a registered photographer at the Spanish Ministry of Finance (Hacienda) and even finding time for pro bono shootings.
Although I have video skills and equipment, covering an event with both photo and video almost always results in lower quality results. I recommend to my clients to always hire one person for each job. If you wish to also contact a videographer, I will be happy to put in touch with some great colleagues!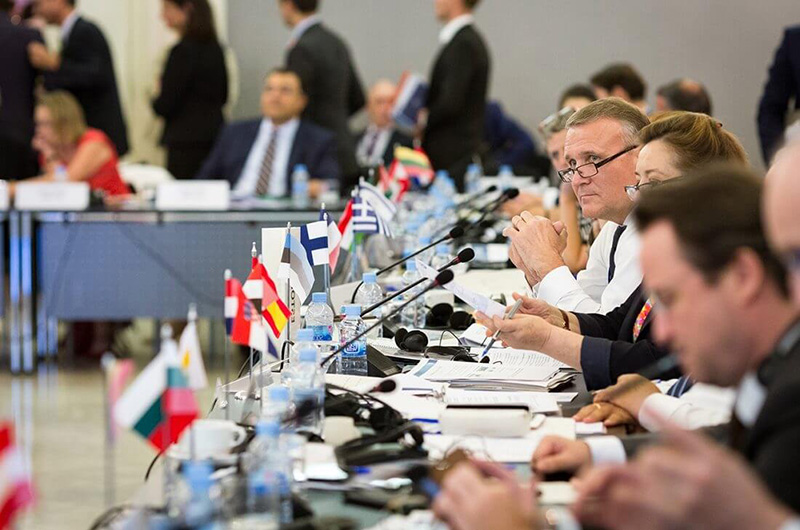 Yes! If you wish, I can cover your event and take headshots of your team on location. Since it will be a double booking, it will result in a much cheaper invoice. Tell me what you need! 
Of course! I have many amazing colleagues, and we are always thrilled to work together. Contact me to know all the details!
I use the best equipment in the world. I've recently realized that many clients probably aren't aware of the quality of the equipment that I bring to bear on their project. In this sense, I always try to have the best equipment in the market at all times. I'd like to think that this investment translates into helping me create the best possible photographs for my clients. More info about my gear can be found here.